Home
Programming
Your Project
Products
FTP Services
Zip Code Access
Developer Downloads
Contacts/Links
Calypso Medley
My Bio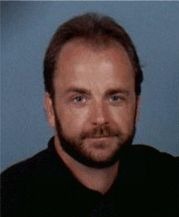 My first exposure to Microsoft Access was in 1994 with version 2.0. It did not take long to realize its power, flexibility and potential. After reading every Access book and article I could get my hands on, taking courses and attending seminars, I left my IBM AS/400 Systems Technician career behind to pursue a future in Access programming. After more than eight years of full-time Access development, each new project still brings excitement. Creating a complete application from just an idea, modifying and improving existing programs, or developing a procedure to reduce task time from hours to seconds is fun!
MsAccessConsulting.com was started in early 2000 with the goal of offering expert Access programming via "Virtual Contracting". Virtual Contracting is a concept where a company or individual's programming needs are fulfilled without using on-site contractors. This also allows the client to be charged for actual development hours with a pre-determined "do-not-exceed" cap instead of being tied up in a 3, 6 or 12+ month contract with a consulting firm. This concept has proven to be a success with a client base throughout the United States ranging from international corporations to sole proprietorships. Today's communication technologies are definitely changing the way we do business!
Please don't hesitate to contact me with your questions, comments, suggestions and your business!
Chris McCarthy
MsAccessConsulting.com
cmccarthy@msaccessconsulting.com