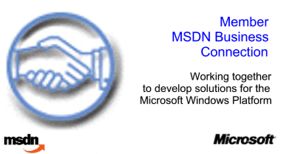 Microsoft Access provides relational database power to give you the information you need to make better decisions and manage your business. It integrates data from spreadsheets and other databases and is the easy way to find answers, share information over intranets and the Internet, and build faster more robust business solutions.
I have been developing business solutions in Access since 1994 and am still amazed at the power and flexibility of this product. You made a wise decision by purchasing the best desktop DBMS on the market today, and it is sure to be the best for years to come.
Whether you have an existing application that needs modification or require one built from scratch, your browser has pointed you in the right direction. With my programming experience and the knowledge you have of your business operation, you are guaranteed an extremely powerful and user friendly application.